TRANSPORTATION
Near area transport is provided via the D400 Mediterranean coastal road, which is in good condition, passing through the foothills of the Taurus Mountains. Our cable car is located between Çamyuva and Tekirova, about 57 km from Antalya center. It is located on the main road of D400, which is a 7 km long road leading to the cable car and which lies on the Mediterranean coast.
Public Transport
From Antalya Konyaaltı (city center) buses to the transfer point at the 5M-Migros shopping center with the lines KC71, KM71, KC71A, 504, 504A, 600A, TK92, KL08, UC11, UC11A, TK36, DK38, VC57 and VC59. At this transfer point, you can get on the seaside minibuses leading to Tekirova and get off at the main entrance gate on the main road. Antalya city has a sea bus connecting Kemer to the center since 2014. You can learn the departure times of the sea bus from the municipal services (Antalya Transport). If you come by Tekirova, You can also use the Antalya and Kemer midibuses that pass by the main road, and you can get out in front of your main entrance. The visitors who reach us from the main road, by public transport, They can use our shuttle from the entrance gate to the sub station
Service detail for our Regional transfer service
We provide various transfer services from Antalya and Kemer to reach our facility as comfortable and enjoyable as possible.
(Reserves the right to make changes depending on the season plan and weather conditions)
Due to planned maintenance and repair activities, the times when our Cable Car does not operate are announced early on our website. Access to the last visitors from the main road to the up is allowed 15 minutes before the last cable car flight. The last expedition of the cable car is done half an hour before closing.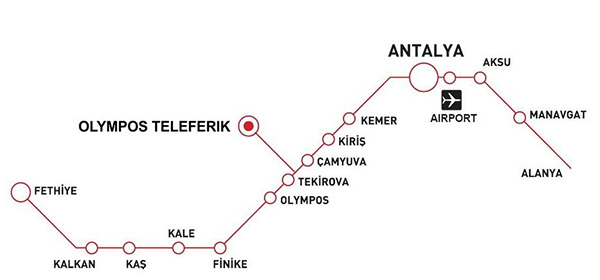 Distances to the Sub-station

Antalya–Substation
57 km
Beldibi–Substation
33 km
Göynük–Substation
25 km
Kemer–Substation
15 km
Kiriş–Substation
13 km
Camyuva–Substation
10 km
Phaselis–Substation
9 km
Tekirova–Substation
11 km
Entrances and exits at our transportation route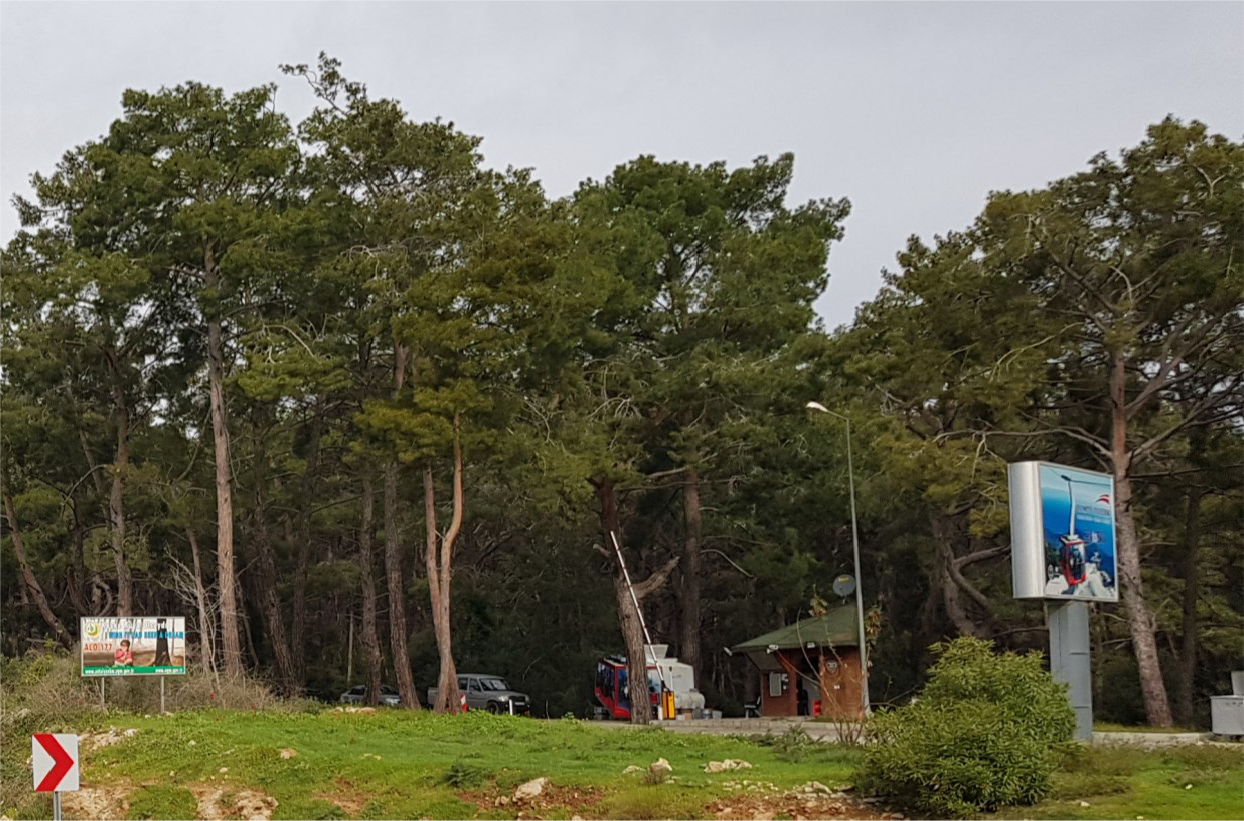 Our Accessing road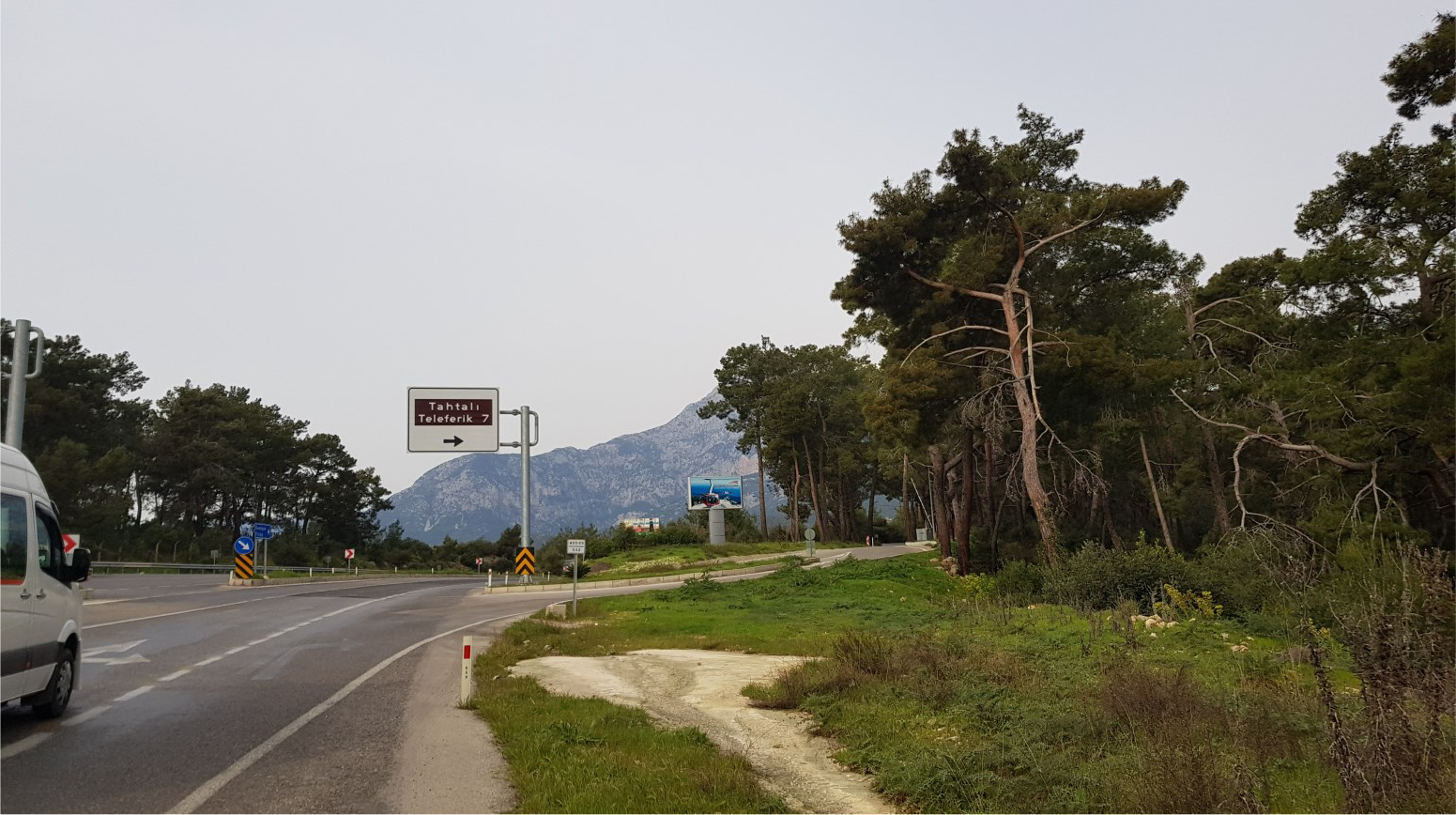 Get to the right to entering up while coming from Kemer / Antalya way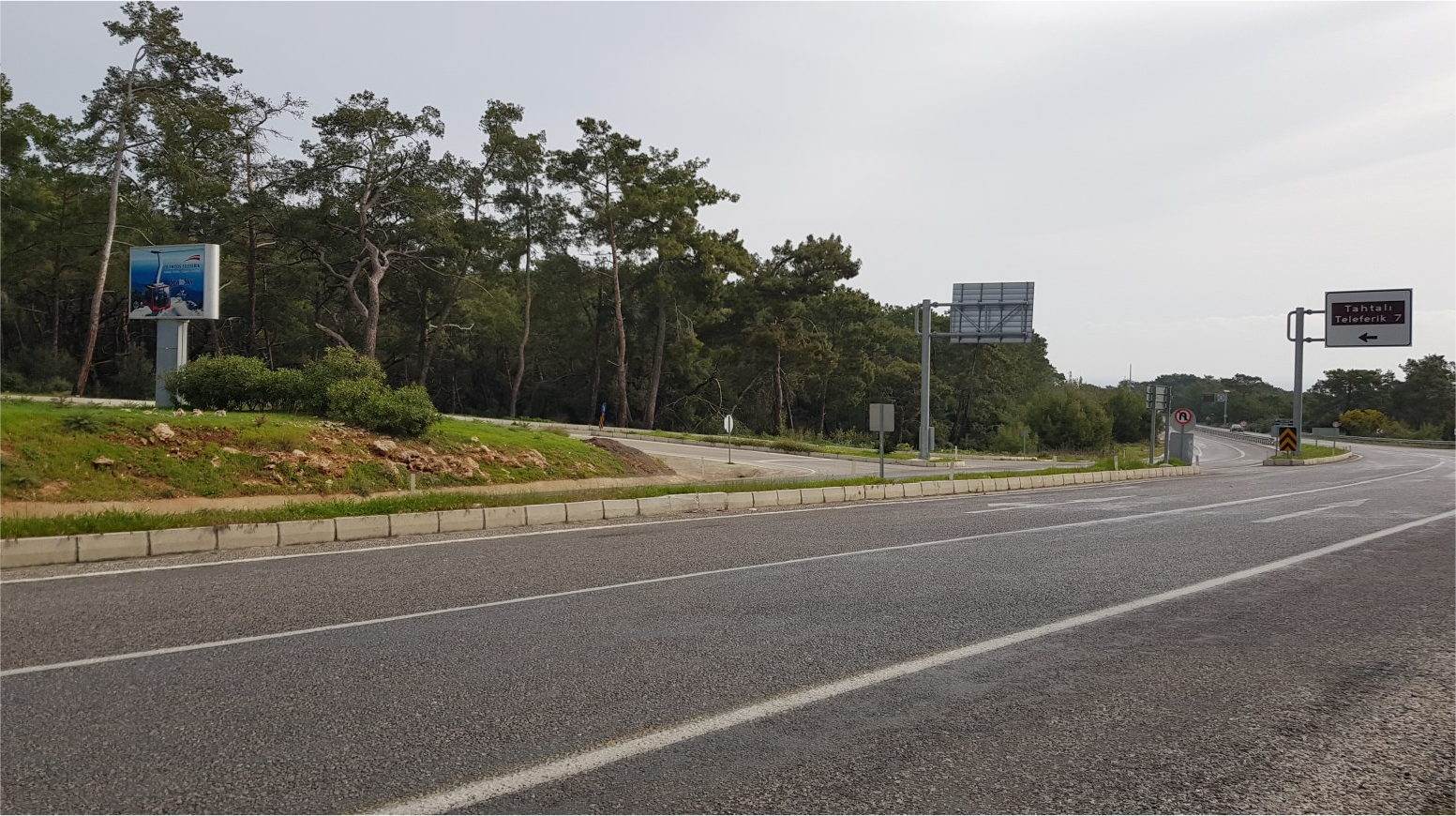 Get to the left to entering up while coming from Tekirova way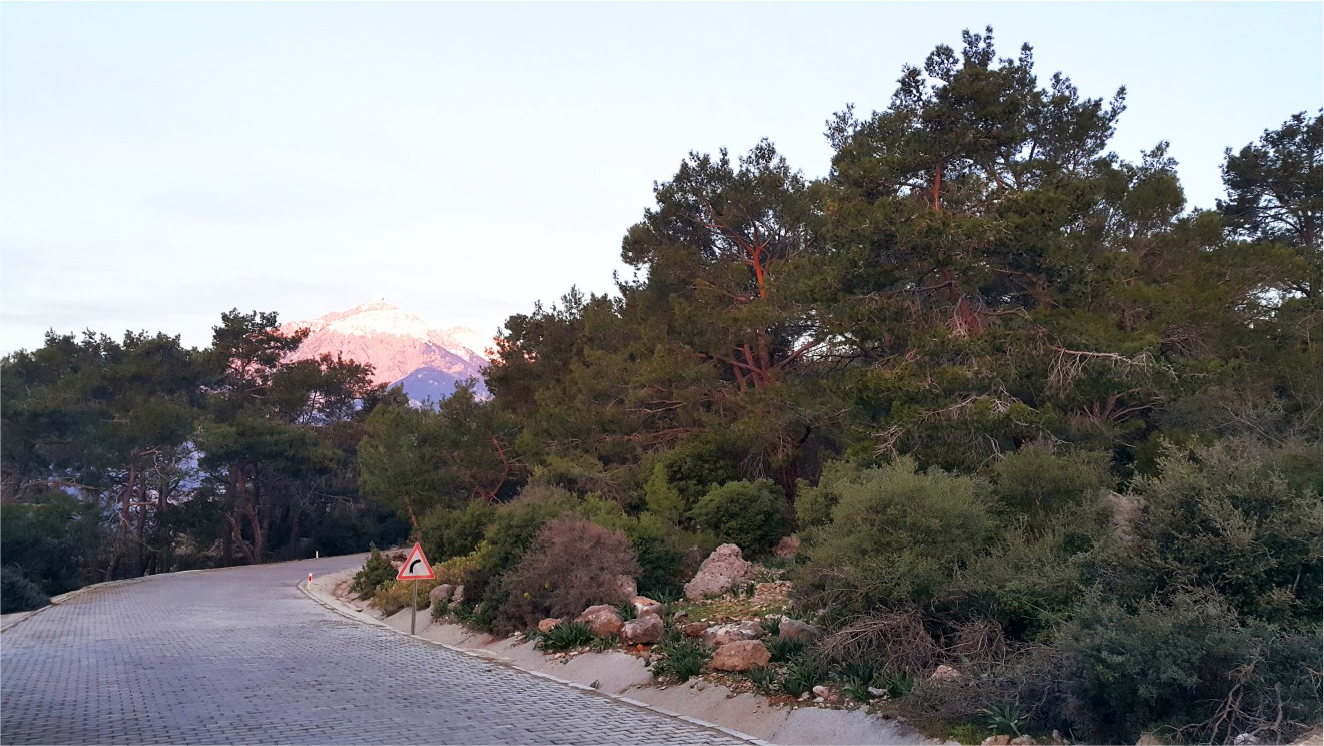 Our spacious and transportation way which is in very good condition,starts at main gate located in the Turkey's most beautiful and fun coastline and finishes at the cable car sub-station at a height of 726m AMSL. The journey that takes about 10 minutes passes through the Beydağları Coast National Park extensions. During the road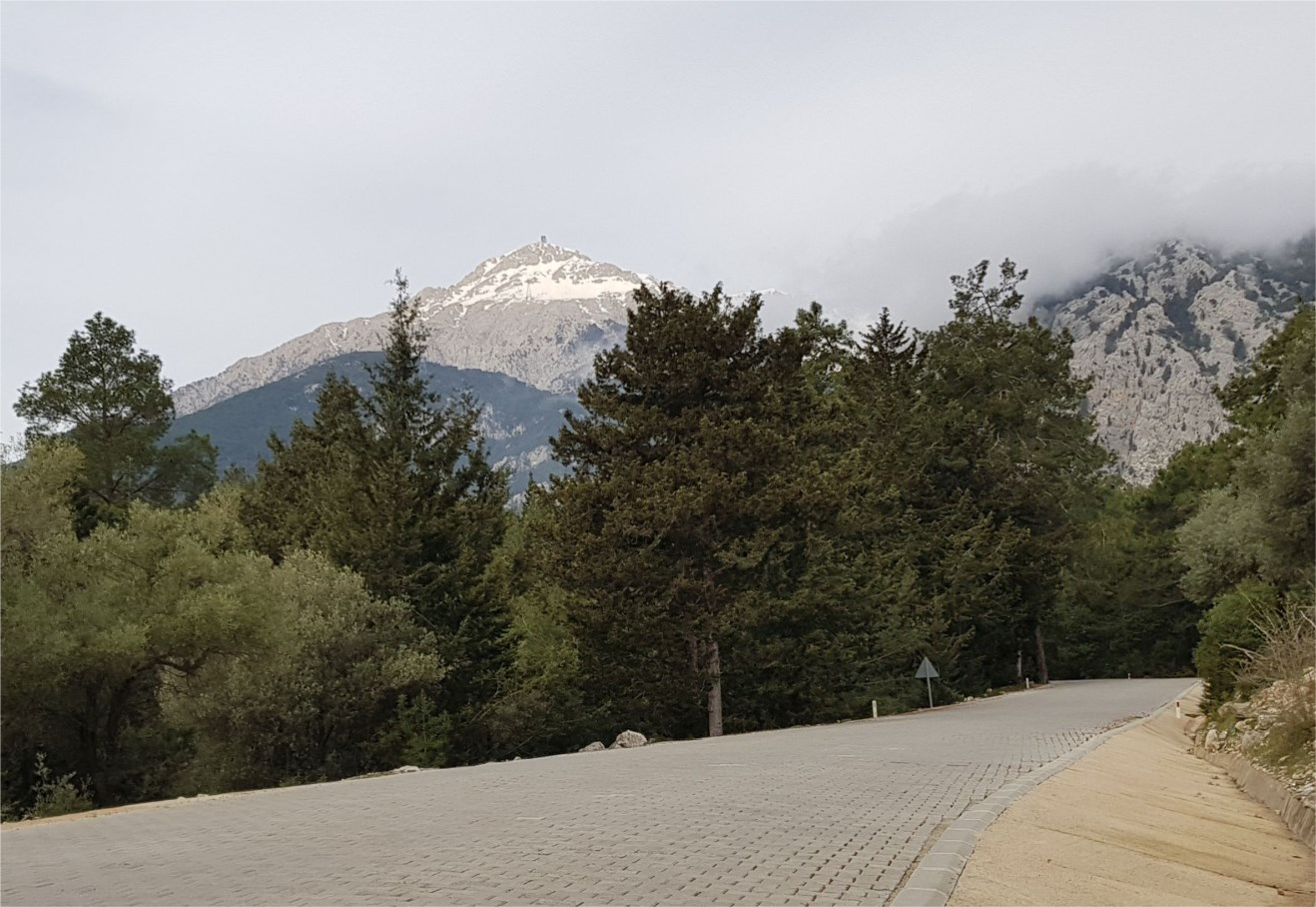 You can follow the mountain view that extends beneath the dense forest cover, and from time to time you can take a glance at the mount Tahtalı , which is visible on the road curves.