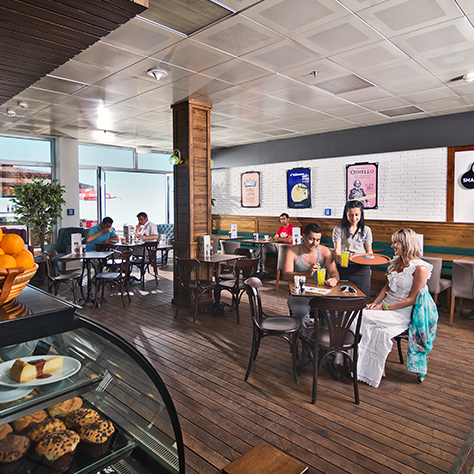 SHAKESPEARE Coffee & Bistro - Olympos Mountain Restaurant
The demands of our guests' Food and Beverages are provided by Shakespeare Restaurant Chain. The popular Mediterranean cuisine, delicious snacks and tasty fast foods are served in the Olympos Teleferik Mountain Restaurant. The Shakespeare chain was established in 2001 in Antalya. The chain which started their activities in many places of Antalya, added new chain rings to its restaurants(Olympos Cable Car, G-Marina-Kemer, Fener, Lara, 5M Migros AVM, Mall of Antalya, Konyaaltı, Nova Mall AVM and Manavgat, Alanya) which were visited very much in other provinces, Bursa-Korupark Mall, Diyarbakır, Izmir-Forum Bornova Mall, Kayseri Park Shopping Center and Kayseri Köşk. We have been happy to work with the Shakespeare restaurant chain in OlymposTeleferik for many years.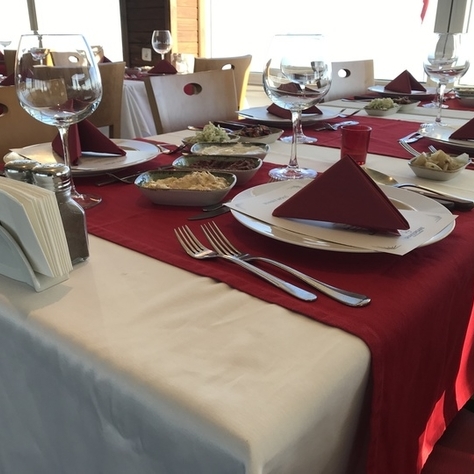 The Shakespeare restaurant has always known to welcome its customers to enrich and diversify high quality food, sweet and drink menus with new tastes in accordance with the slogan "As You Like It". Thanks to the main and additional cuisine that our Olympos Mountain restaurant has, there is enough technical equipment and capacity to prepare all kinds of gastronomic products. Shakespeare cooks perform all their talents in these kitchens and prepares delicious food for our guests. In addition to our bistro section on the floor level, we also have a restaurant section on the first floor of our peak station, which also welcomes 120 people at the same time. It is also given evening meals in this restaurant section to our visitors who come for the sunset programs.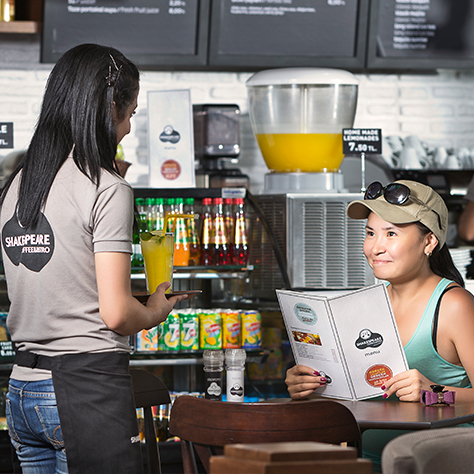 The second upstairs activity hall is available for various events such as seminars, company meetings, special nights and weddings. With regard to your social or private events, we are pleased to offer you a great suggestion, which includes the cable car journey and your food and drink requests, together with our service partner responsible for gastronomy The impressive ambience of the Tahtalı Mountain and the delicious products of the cook art is appealed to all five senses at the same time will form the basis of your successful social and private events. Wishing to have a good time already, we hope you will remember your visiting to the Olympos Teleferik with the satisfaction of eating and drinking. shakespearebistro.com